Join us at the Trolley Barn, Sunday, February 25, 2018 from 4:00pm to 7:00 pm for the Inman Park Social. Food will be available for purchase from the Good Food Truck. Free beer, wine and soft drinks will be provided by the IPNA. The Inman Park Festival volunteer committee will be on hand to answer all your questions and give you more information about volunteer opportunities. The Inman Park Festival is one of the oldest volunteer run festivals in the city. Shifts include house sitting for the tour of homes, trash pickup with the best crew around, beer truck shift, and working the stages with the bands. To sign-up for a shift click here.
Inman Park Neighborhood Association Committees will also be on hand to discuss the volunteer work they do to keep the neighborhood running.
Come out and eat some food, drink some beer and chat with your neighbors! We'll see you there! You can RSVP to the event on our Facebook page.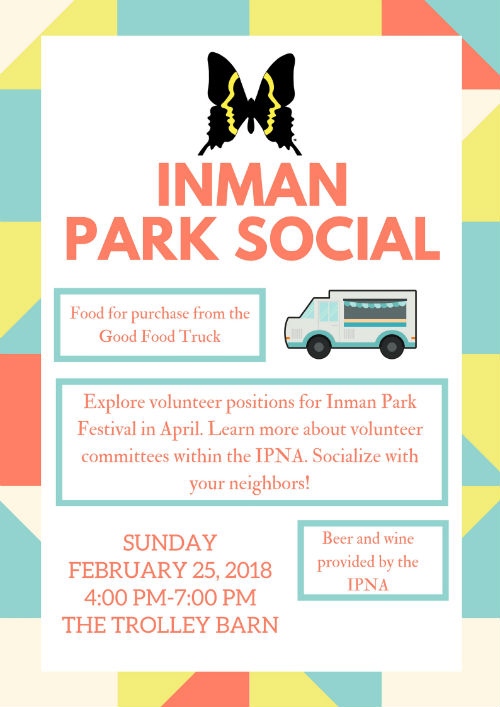 Share this post: