Another Tree Planting?
Yep, that's right. Tree Watch will soon be planting more trees in Inman Park. The date is Saturday, January 21, 2017.Here's your chance to get trees for your yard and/or planting strip. Read on!
No doubt some of you are wondering why we need more trees. You see young trees along our streets, and you may remember me telling you that Inman Park is approaching 1,000 new trees since 2000.
Trust me, though. We do need more trees, especially in our yards. A recent study in Portland found that a single shade tree increased a homeowner's property value by an average $7,130, not to mention the additional value realized by neighbors — $12,828 altogether. Street trees in Portland added $8,870, on average, to a house's sale price.
Then there's this: only 31% of Inman Park is tree canopy, compared to Candler Park's 39%, Virginia-Highland's 43%, Druid Hills' 48%, and Lake Claire's 60%. Moreover, our planting area is restricted: almost half of our neighborhood is buildings, pavement, and other non-vegetative forms of land cover.
So here's the take-away. Your neighborhood, your city, and future generations need you to consider planting a shade tree in your front yard. This is so important that the city has set aside funds to provide you with up to three (3) shade trees for your front yard, at absolutely no cost to you. They're free, and so is the consultation with a Trees Atlanta arborist as well as the planting itself.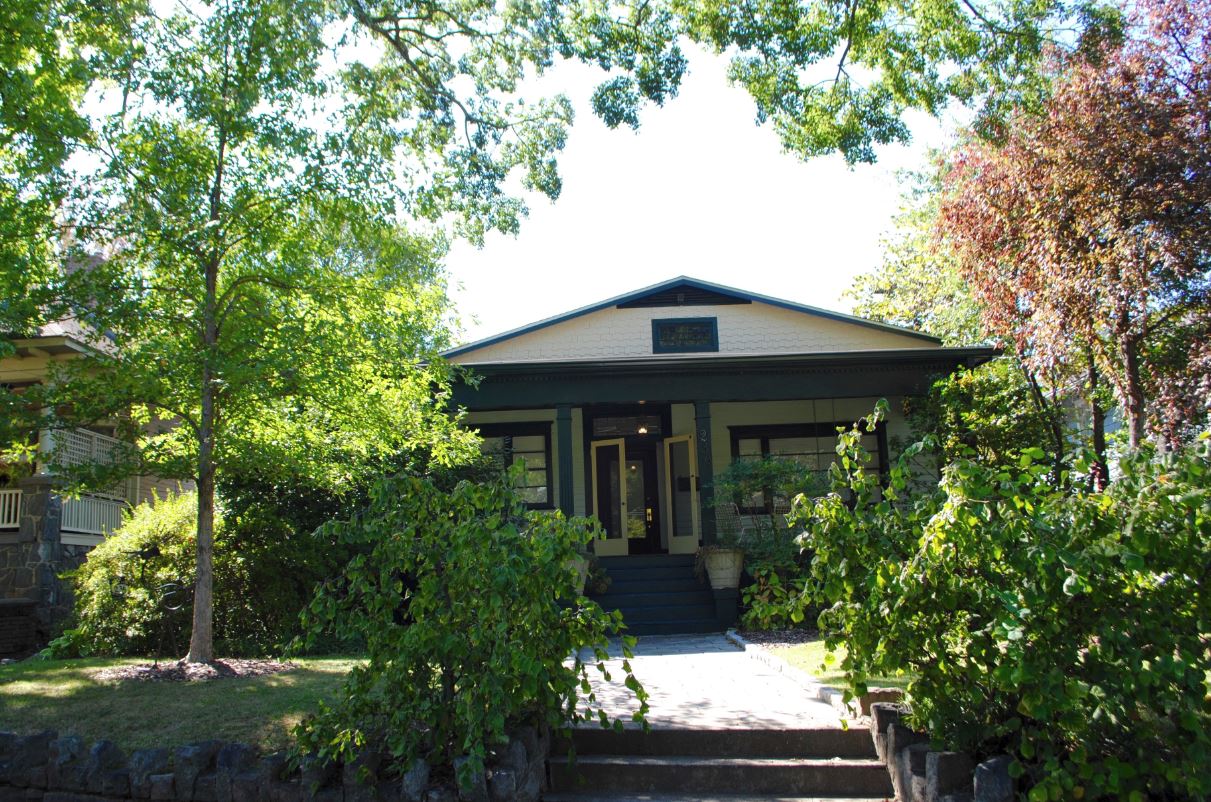 All you have to do is say, "Yes, Jim, I'd love it if you'd tell me whether I have room in my yard for a shade tree. I do love my grass, and it's nice to have flowers blooming for a while in the spring, but I'm willing to give up a little of that for something this important."
In sum, here's what "Yes, Jim!" will get you: free consultation, free shade tree(s), free planting, higher property value, lower temperatures, lower energy costs, cleaner air and water, sound buffering, and more wildlife habitat.
Inman Parkers, what on earth are you waiting for?
Share this post: